Poll: Vote for Your Favorite Humanist-Themed Facebook Cover!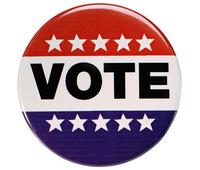 Last week, we asked HNN readers to submit an originally designed Facebook "cover image" that incorporates the AHA logo and the theme of humanism. We received many creative entries—thank you to everyone who submitted a design!
The top 5 cover images and the names of each designer are listed below. Vote on your favorite by December 18, 2012. The winner will be announced in the December 19th issue of HNN and receive a free copy of any book from Humanist Press!
---
Bill Haines
Bob Diven
Borislav Miletic
Darren Shifflett
Erika Svenson