Calling All Teachers: Join the Humanist Teacher Corps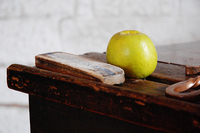 In 2009 the Kochhar Humanist Education Center (KHEC) of the American Humanist Association established the Humanist Teacher Corps to identify and mobilize a group of current and former teachers and AHA members to develop curriculum resources on the humanist philosophy. The Humanist Teacher Corps currently has 60 members, and our aim is to expand our numbers tenfold.
The Humanist Teacher Corps includes individuals with a wide diversity of professional backgrounds. Our goal this year is to add more K-12 teachers and college instructors. Experienced classroom teachers at all levels and in all subject areas would be a great addition to the existing pool of curriculum developers and community educators, as would college instructors in all areas: sciences, humanities, history, philosophy, and the arts.
You will find many examples of both curriculum and presentation topics at the Humanist Teacher Corps website. If you are interested in becoming a part of the Humanist Teacher Corps or would like to contribute resources to our expanding humanist curriculum, please contact Dr. Bob Bhaerman, KHEC director, at rbhaerman@americanhumanist.org.